Video Guide to the IYTA Website
IYTA Director Avi Gordon describes the features and pages available on this website.
The Integral Yoga Teachers Association now supports over 6,000 teachers, 5 Institutes and 21 Centers.
Offering Tree's simple website builder, booking software, and time-efficient marketing tools simplify your life and improve your bottom line. PLUSyour Offering tree website controls your directory listing here on IYTA.org!
Despite a yoga instructor's best efforts to teach safe yoga practices, injuries do happen. And they can be financially devastating without the backing of a solid insurance plan.
Supporting Integral Yoga® teachers, Centers, and Institutes around the world.
Integral Yoga Virtual Studio
We are pleased to offer a full schedule of online classes and events from Integral Yoga teachers around the world.
Stressful times like this call for greater efforts to practice loving care with ourselves and each other. Let us utilize the tools we have and continue our practices of health and well being.
The Integral Yoga Teachers Association (IYTA) is a membership organization founded in 1993 dedicated to serving all Integral Yoga teachers. The mission of the IYTA is to support Integral Yoga teachers, Centers, and Institutes around the world in sharing the Integral Yoga teachings of Sri Swami Satchidananda.
All IYTA members receive a wide range of benefits and discounts that assist in their ability to teach their students and train great teachers.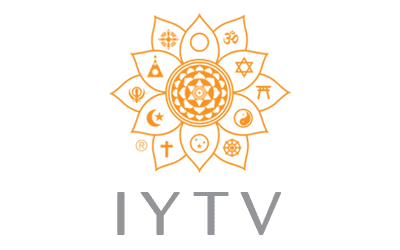 Subscription Discount
Integral Yoga TV allows you to practice yoga your way, on your time. Gain 24/7 access to a large and constantly growing library of recorded Integral Yoga classes to establish your own sadhana practice, including Hatha Yoga, meditation, pranayama, and kirtan in the comfort of your home.
Website design can be complicated and time-consuming. With OfferingTree you can create an attractive, professional website in 20 minutes (that's not a typo). Additionally, you can add your live and pre-recorded content, receive payments, create memberships and packages, schedule one on one appointments, communicate with clients through an integrated email correspondence system, and more!
Despite a Yoga instructor's best efforts to teach safe Yoga practices, injuries do sometimes happen. Without the backing of a solid insurance plan, a student injury could be financially devastating. Take advantage of discounted BeYogi insurance through the IYTA's member benefits and get covered today!
Find Integral yoga podcast

 
Listen on your favorite platform!
Find an Integral Yoga® Teacher Near You
Teacher Training and Continuing Education
Ready to Join?
We look forward to serving you. Please don't hesitate to contact us if you have any questions.